The Promises Of God
God Will Keep His Word
The promises of God are
Yes and Amen
.
He is never going to break His Word or take it back.
You can have confidence that everything He promises you in His Word you can receive.
All you have to do is ask.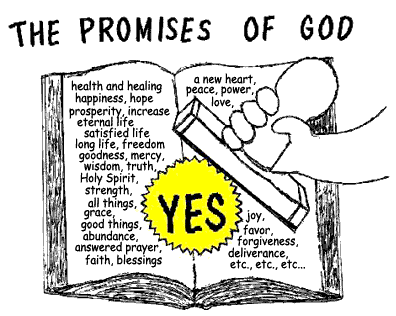 He promises you health and healing, happiness, hope, prosperty, eternal life, freedom, goodness, mercy, the Holy Spirit, all good things are yours now through Jesus Christ.