Understanding Men
What Occupies their Minds?
Every day when men wake up, different things occupy men's lives.
Let's pretend this chart is a man's mind.
I separated it into rooms.
Let's put some names in the men's rooms.
These are pretty general categories, and I'm sure there are a lot more.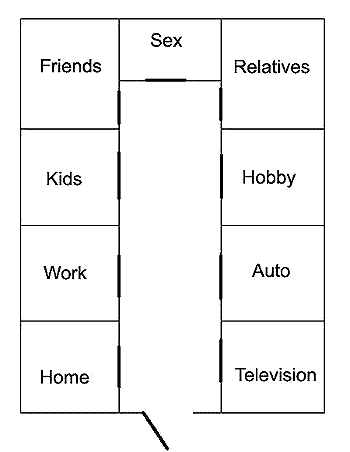 Now, I will tell you what was explained to me, on how men's minds work.
Take a look at the floor plan on the next page called, Room To Room
___________________________________________________________
Click here to
download a Praying in Victory pdf
369k
Pass out pages to your family, friends, and congregation.
Print your own pages at prayinginvictory.com