How do Women Think? What is a Supermom?
Here's a chart showing the state of mind women are in when they wake up in the morning.
All the doors in their minds are open and occupied with the things of the day.
Can you see all the doors that are open?
Why are all the doors open except one? Which one is shut? Hmm…
Looks like their personal needs get put on the back burner.
When women wake up in the morning they take on everything that occupies their life! All the doors are open at the same time, and they can move in and out of the different rooms at will, not necessarily shutting any doors at all.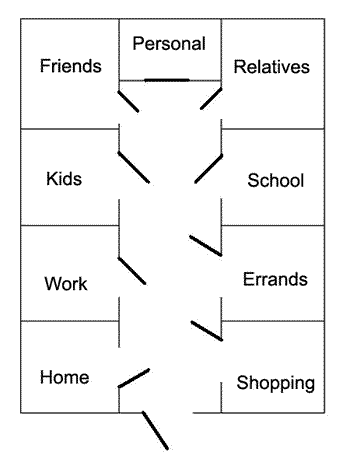 How can women think of everything at once?
The next page is Knowledge Equals Peace
___________________________________________________________
Click here to
download a Praying in Victory pdf
369k
Pass out pages to your family, friends, and congregation.
Print your own pages at prayinginvictory.com